There are three types of brakes commonly used in trailers: mechanical, hydraulic and Electric.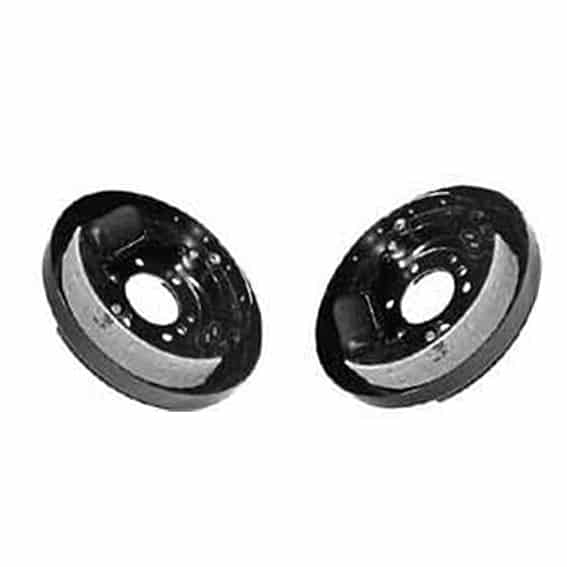 Mechanical and hydraulic brakes use the tow coupling to manually activate the the trailer's brakes. It does this by either pulling a lever attached to a cable or pushing the lever to activate the brake fluid. These are generally used on trailers when the GTM is under 2000kg.
Electric brakes are automatically applied by the brake controller. They can also be manually operated by a manual control which is installed within reach of the driver. Electric brakes are more commonly used on caravans and trailers over 750kg. They are legally required on all caravans and trailers where the GTM is more than 2000kg. Remember that if you are considering electric brakes, you will need to install an electronic brake control unit in your tow vehicle.
For bigger trailers/boats/caravans, you will also require a breakaway braking system. These systems provide a way of automatically turning your caravan's electronic brakes on in an emergency. If your caravan was to become uncoupled from your tow vehicle, this system will automatically apply your tow vehicles brakes. A battery, which is part of the breakaway system, will keep the system operable on the caravan for at least 15 minutes in the case of this ever happening. All Australian states require that caravans and
trailers with a GTM of more than 2000kg to have this system.
Want to learn how to change your trailer brakes? Watch this video now!
Safety Chains
The weight of your caravan will also determine the number and type of safety chains required while towing:
Trailers that do not exceed an aggregate trailer mass (ATM) of 2500kg must have at least one safety chain fitted.
Trailers more than 2500kg and not exceeding 3500kg ATM must have two safety chains of 3500kg designation fitted.
Those more than 3500kg ATM must have two safety chains made from steel of a minimum 800MPa breaking stress. Each chain must be sized such that the minimum breaking load exceeds the ATM.